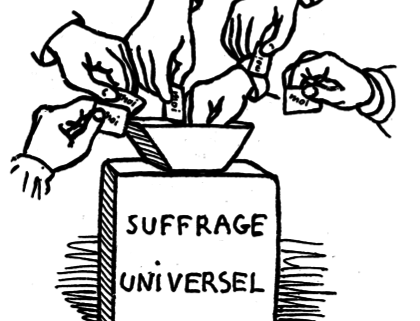 Bob Fitrakis
Jan. 23, 2019
Ohio's newly elected Secretary of State (SOS) Frank LaRose sounds surprisingly reasonable and sane for a Republican. Unlike his recently departed predecessor Jon Husted, who now occupies the state's Lieutenant Governor's office, LaRose seems to understand the voter registration purge problem in Ohio. Or at least he's giving lip service to it.
Husted, notorious for removing minorities and the poor from the Buckeye State voter rolls, ended his tenure with a last great purge worthy of Stalin. Everyone who had not voted in the last four years was targeted for removal from Husted's voting roll.
Could you imagine if they told National Rifle Association loyalists that "You have to give up your gun – you haven't used it in four years" or "You have to give up your concealed carry permit, because you haven't carried your weapon in four years"?
Voting should be regarded as a constitutional right and is the basis of our democracy. LaRose appears to understand this. He told the Akron Beacon Journal that Ohio's voter registration process is "antiquated." Even more interesting, LaRose said he "…wants to rely on data the state already collects but doesn't share."
LaRose insisted that the SOS office should access updated home addresses every time a voter interacts with the state. In his view, that would include drivers' licenses, tax filings, or even buying a fishing license. While Husted targeted urban areas for purging, where Democratic voters are in abundance, at his swearing in, LaRose denounced our enemies and named: "racism … and bigotry."
Husted could never explain why – in an era of computerized unlimited databases and in a state that requires an ID to vote – he had to de-register any voter because they failed to vote.
Isn't it each person's right to vote or not to vote?
As the Beacon Journal summarized, LaRose promised a new policy "With access to those addresses and the dates of interactions with the state, many people's voting registrations could hypothetically continue unchallenged until they die or move out of state."
LaRose's respect for the right to vote is refreshing and long overdue in the Buckeye State.
https://fitrakis.org/wp-content/uploads/2019/01/Suffrage_universel.png
432
420
Fitrakis
https://fitrakis.org/wp-content/uploads/2017/01/fitrakisprocedit_340-3-300x78.png
Fitrakis
2019-01-24 23:02:15
2020-03-19 01:21:55
LaRose knows not to purge