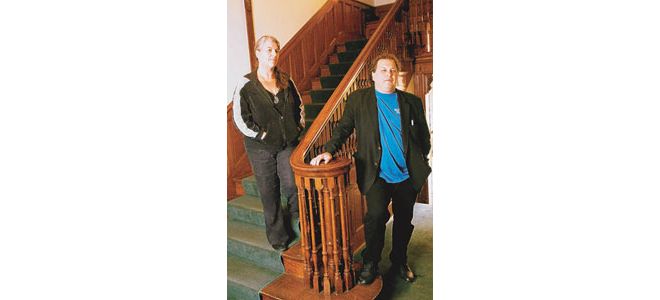 | voteyourself |
Salon treatment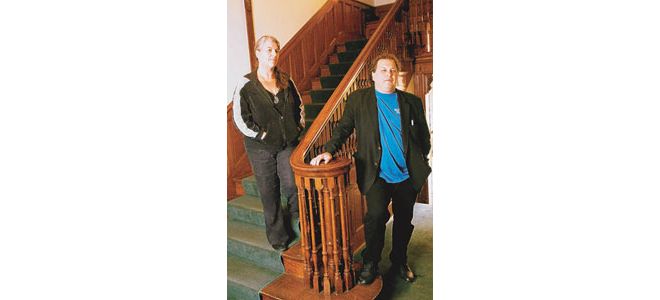 Will Shilling photo
Second Saturday Salon organizers Bob Fitrakis and Connie Harris
By John Ross
From the 10/22/2008 edition
John Ross
Second Saturday Salon
You might not love talking politics. But you might not mind talking politics over a few beers, soundtracked to live music, with a friendly group of people from both sides of the spectrum.
That's the thinking behind Second Saturday Salon, a monthly discussion group that first coalesced around a group of Olde Towne East voters unhappy with the results of the 2004 presidential election.
"The question was how to keep these people together," said Bob Fitrakis, an election-protection attorney and publisher of local independent newspaper The Free Press. "If movements are nothing more than political drudgery and torture, no one sticks around."
Since early 2005, the group has met at Free Press headquarters on the second Saturday of every month — and it's come to include a wide range of people and ideas.
Activist Connie Harris, who Fitrakis tapped to create the event, agreed about the need to keep things interesting.
"It's been a really important event for people," Harris said. "One of the beautiful things about this event is that people of all ages come out — high-school students to people in their mid-nineties."
Keeping elections free and open remains part of the salon, but other topics have included the Iraq war, third-party candidates, techniques for grassroots activism and energy policy.
Typically, events start around 6 p.m. and run for several hours. Formats vary greatly — from formal presentations to casual discussion groups — and this year have included artists, filmmakers and national activists, as well as Green Party presidential candidate Cynthia McKinney on Aug. 9.
What: Second Saturday Salon
When: Second Saturday of every month
Where: Hanna House, Olde Towne East
Web: freepress.org
"We wanted to have a place where people felt comfortable to talk about things," longtime attendee Mark Stansbery said. "We've had discussion about a wide variety of topics. We get our lunatics there, too, but there's always good conversation."
A new location in the historic Hanna House, 1021 E. Broad St., should give the event new life. The mansion has meeting rooms, a ballroom for screenings and a carriage house that serves as a hub for the Columbus Indymedia Center.
On Nov. 8, the salon will host a post-election analysis party. Hopefully, Fitrakis said, results will mean a celebration. If not, artists, politicians and local activists will be ready for another challenge.
"This is going to continue," Harris added about maintaining momentum after the campaign dies down. "There's a lot of repair that needs to be done."
https://fitrakis.org/wp-content/uploads/2015/06/vote-salon.jpg
300
660
Fitrakis
https://fitrakis.org/wp-content/uploads/2017/01/fitrakisprocedit_340-3-300x78.png
Fitrakis
2015-06-06 07:23:33
2015-06-06 07:23:33
Tribute To 2nd Saturday Salon! Columbus Alive