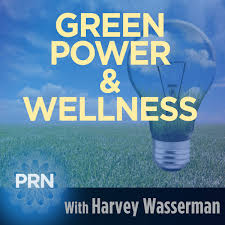 ELECTRONIC ELECTION THEFT, RENEWABLE GREEN POWER & THE NATIONAL FOOTBALL LEAGUE fill our souls today in Solartopia today.
With my long-time co-conspirator BOB FITRAKIS of
Freepress.org
we study the history of electronic voting machines as presented to the political science profession in a breakthrough moment where mainstream academia seems finally to be taking seriously the theft of our elections. An attorney and full professor, Fitrakis's pioneer work on the electronic debasement of what's left of our democracy is key to our understanding how we wound up with the corrupt, insane Donald Trump in the White House.
We're also joined by KEVIN KAMPS of
BeyondNuclear.org
to dissect the latest pro-fossil/nuke "report" from Energy Secretary Rick Perry (Texas's former "Governor Good-Hair") fomenting the obscene absurdity that somehow renewable energy must defer to Trump's polluters destroying the Earth. In tandem we discuss Ohio Republican Governor John Kasich's opposition to a massive bailout for decayed nuke reactors in Ohio versus New York Democrat Andrew Cuomo's support for a massive bailout of four reactors in upstate New York.
Along the way we also visit the NFL and COLIN KAEPERNICK's spreading protest, putting forth a demand that we exchange the racist, pro-slavery Star-Spangled Banner for something better, like THIS LAND IS YOUR LAND. The concussions dealt by the intense military presence at pro football games are damaging our national soul, and need to be replaced by the rising tide of progressive athletic consciousness now sweeping the sports world.
https://fitrakis.org/wp-content/uploads/2017/08/1-391.jpg
225
225
Fitrakis
https://fitrakis.org/wp-content/uploads/2017/01/fitrakisprocedit_340-3-300x78.png
Fitrakis
2017-08-26 21:51:40
2020-05-10 01:03:36
Solartopia Green Power and Wellness Hour – 08.24.17