You Too Can Help Prevent Voting Irregularities
The best item in today's Columbus Dispatch was buried on page D7 under the headline "Bush on Blackwell: 'a nut,' Woodward book claims." The Big D reported that on page 347 of Woodward's new book State of Denial, Bush told Karl Rove that "I'm the President of the United States waiting on a Secretary of State who is a nut."
Anyone who knows Blackwell knows this rings true, in the same way if Woodward would have reported that Bush was dim-witted. The beauty of Bush's America, the Jethro Bodine president relying on the opportunistic former black nationalist to steal the vote in Ohio as the Free Press had previously reported, an eyewitness on election day saw the Secretary of State busy frantically writing in numbers on precinct maps of down state Republican counties. Granted, it's crazy for the people of Ohio to allow the chief election officer to be involved in such a clearly partisan way – delivering the vote for Bush from his government office. It's also equally crazy that the Dispatch has refused to investigate the illegality of Blackwell's activities in the 2004 election.
A then Dispatch reporter claims that Michael Dawson, the press aide to Senator Mike Dewine visited the Dispatch editorial board and convince them not to investigate the massive irregularities in the 2004 election.
You can help prevent irregularities in the 2006 election by adopting a board of elections, being a poll monitor, an election protection volunteer or videotaping the events at polling sites on Election Day – by attending the Voting Rights Revival conference at Columbus State Community College on October 13-15. See www.freepress.org/vrrc for details. The conference is free!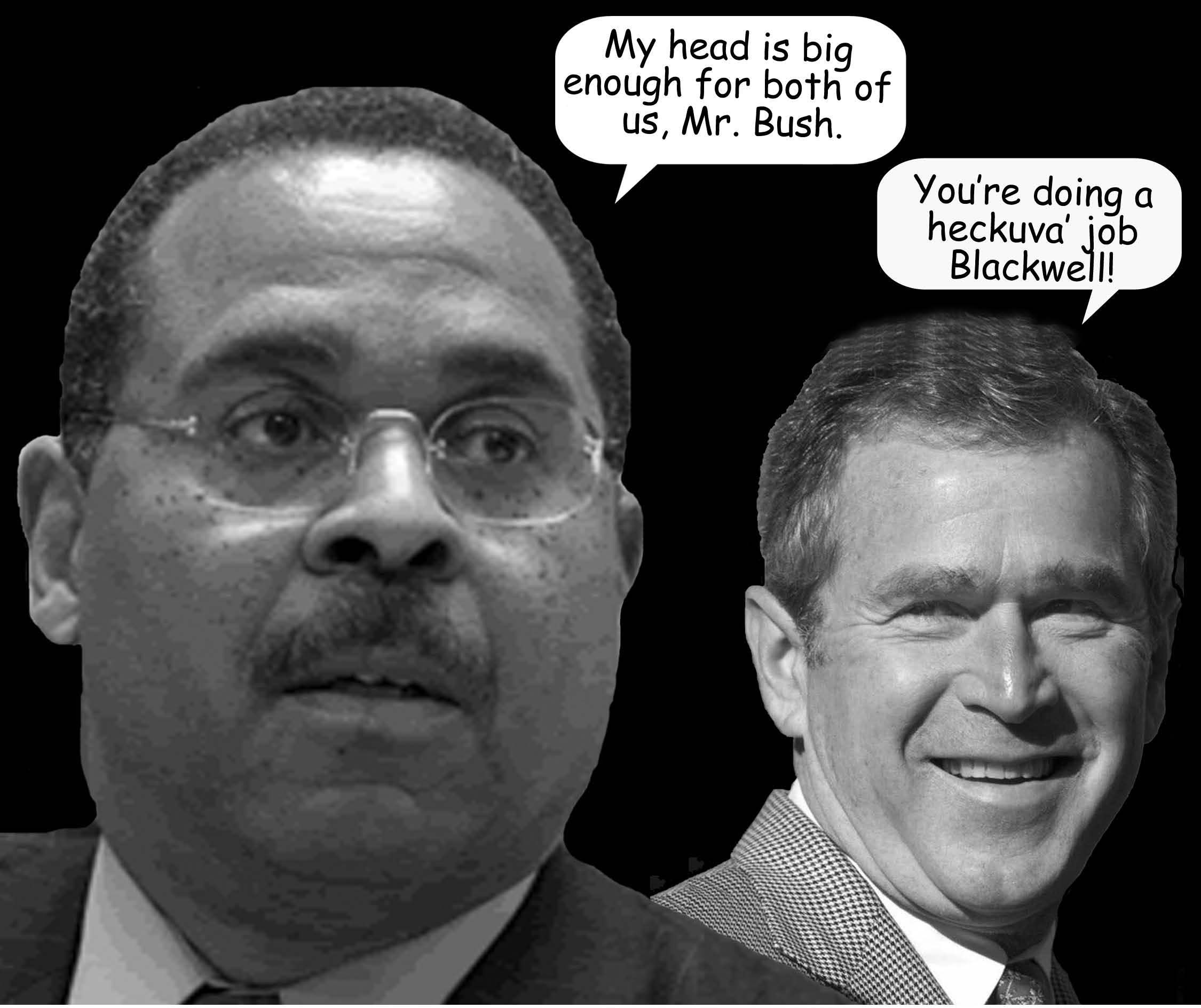 https://fitrakis.org/wp-content/uploads/2017/01/fitrakisprocedit_340-3-300x78.png
0
0
Fitrakis
https://fitrakis.org/wp-content/uploads/2017/01/fitrakisprocedit_340-3-300x78.png
Fitrakis
2006-10-04 03:22:14
2006-10-04 03:22:14
You Too Can Help Prevent Voting Irregularities